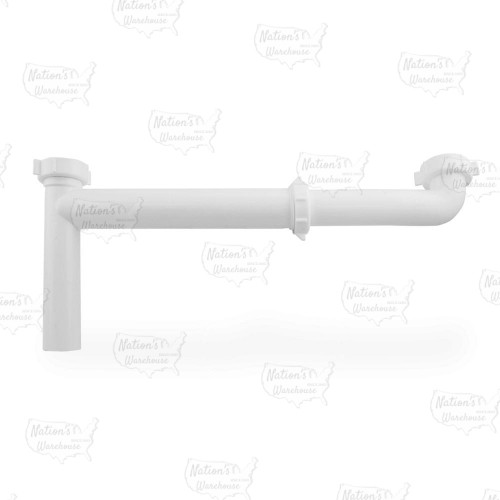 The 253-550 from Sioux Chief is a 1-1/2" End Outlet Waste Kit, Adjustable (12"-16"), White Plastic. It connects a sink to the wastewater drain.

Technical Specifications:
Connections: Direct Connect (to sink drain) - on both outlets;
Tubular Size: 1-1/2";
Arm: adjustable telescopic 12"-16" length w/ baffle tee;
Material: White PolyPropylene;
UPC approved.
Material
Plastic
Size
1-1/2"
Product Type
Double Sink & Disposal Drains
Brand
Sioux Chief
Finish
White
1-1/2" End Outlet Waste Kit, Adjustable (12"-16"), White Plastic