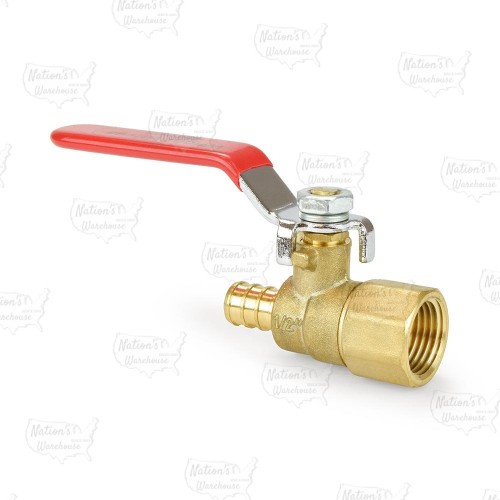 The BV012TX from Wright Valves is a 1/2" PEX x NPT Threaded Brass Ball Valve, Full Port. PEX crimp style outlet (per ASTM F1807 standard), compatible with all types and brands of PEX (A, B, C), including Everhot, Watts, Zurn, Nibco, etc. Installed using crimp or clamp connection methods.
This product does not meet the new low-lead criteria defined in Safe Drinking Water Act and cannot be used for potable water applications, including for drinking and cooking. This product can be used for non-potable water applications only.
Technical Specifications:
Connections: 1/2" PEX x 1/2" Female NPT Threaded
600 psi WOG rated
150 psi working pressure
Teflon (PTFE) seats
1/4-turn steel handle
Full port design
Packing nut.
Material
Brass
Options
Standard
Size
1/2"
Connections
PEX
Threaded
Application
Heating
Connection Type
PEX x Threaded
Product Type
Ball Valves
Brand
Wright Valves
1/2" PEX x NPT Threaded Brass Ball Valve, Full Port