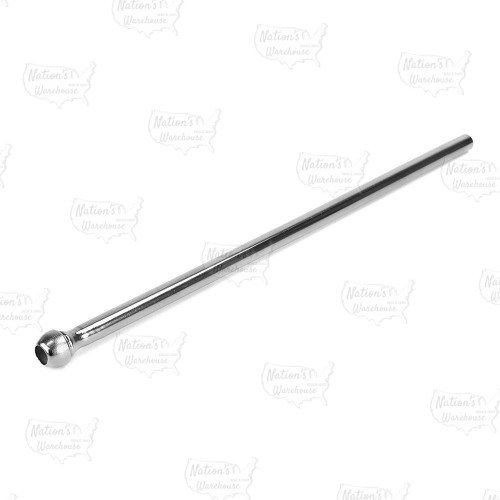 The 1-12A-C from BrassCraft is a 12" 1-piece Chrome Plated Faucet Riser, 3/8" OD, w/ insert.

Materials of Construction:
Tube: Copper per ASTM B-68;
Insert: POM;
Optional Brass Nosepiece: Brass;
Optional Cone Washer: Rubber;
Optional Brass Ring: Brass.

Features:
One-piece construction;
Cut-to-Length for clean, professional installation;
100% Compliant.

Technical Specifications:
Tube: 3/8" OD;
Length: 11-1/2";
Temperature: 40°F to 180°F;
Maximum Pressure: 125 PSI.
Length
12"
Application
Plumbing
Product Type
Risers
For Use With
Faucet
Brand
BrassCraft
BrassCraft 1-12A-C 12" 1-Piece Chrome Plated Faucet Riser, 3/8" OD, with Insert