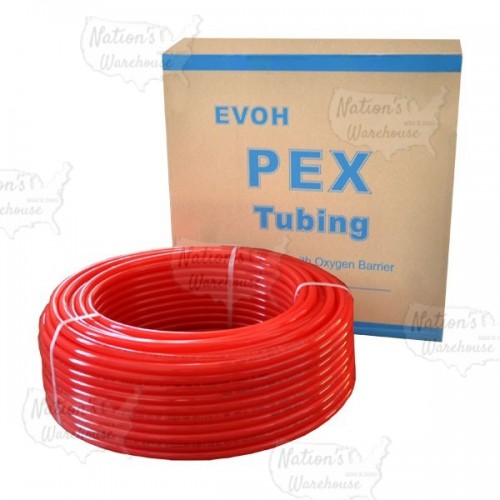 The BPR3450 from Everhot is a 500ft roll of 3/4" Oxygen Barrier PEX pipe. It's ideal for radiant floor heating, radiant heating system, and snow melting applications. PEX tubing is incredibly lightweight and flexible, unlike Copper, CPVC, Iron and etc. This variety of PEX is coated with an oxygen barrier to prevent oxygen from leaving or entering the tube thus stopping corrosion of sensitive components in the system. To learn more, head over to our "Learning Center" and read the article about "PEX Pipe Markings".
Features:
3/4" Oxygen Barrier PEX pipe;
Roll of 500ft;
Meets ASTM F867/877, CSA B137.5, and DIN 4726s;
NSF certified for radiant floor heating;
Withstands temperatures up to 180F;
Pressure ratings: 79PSI @ 200F, 100PSI @ 180F, 160PSI @ 73F.
Length
500'
Size
3/4"
Type
Oxygen Barrier PEX Tubing
Application
Heating
Product Type
PEX Tubing
Brand
Everhot
Everhot BPR3450 3/4" x 500 ft Oxygen Barrier PEX Pipe