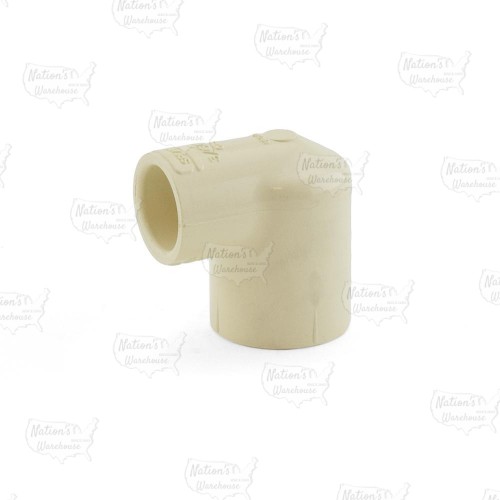 The 4106-101 from Spears is a 3/4" x 1/2" CPVC CTS 90° Reducing Elbow. It connects 3/4" to 1/2" CTS CPVC pipes together at a 90-degree angle. Socket connections on both outlets.

Features:
NSF certified for potable water use;
Lead-free;
Manufactured to ASTM D2816;
For use with SDR-11 CPVC piping;
Made in the USA;
Temperature/pressure rating: 100 psi at 180°F (400 psi at 73°F).
Material
CPVC
Size
1/2"
3/4"
Connections
Hub (Socket)
CPVC Fitting Type
90° Elbows
Brand
Spears
3/4" x 1/2" CPVC CTS 90° Reducing Elbow (Socket)