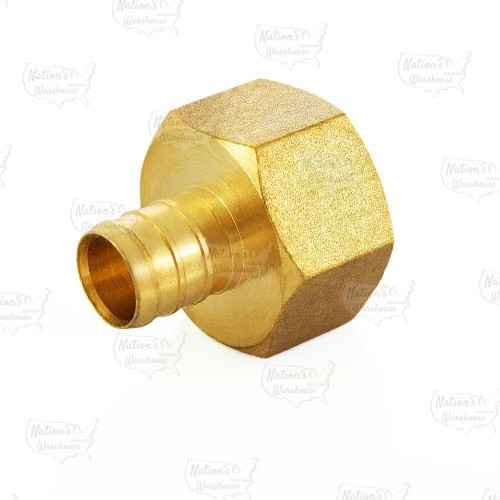 The BPF7505 from Everhot is a 5/8" PEX x 3/4" Female Threaded Adapter. This item connects PEX tubing to a male threaded pipe. Use crimp or clamp/cinch method to install PEX side. Do not use in potable water systems.
Features:
5/8" PEX connection x 3/4" FNPT outlet;
Corrosion-resistant, pure brass body;
Manufactured to ASTFM F1807;
This product does not meet the new low-lead criteria defined in Safe Drinking Water Act and cannot be used for potable water applications, including for drinking and cooking. This product can be used for non-potable water applications only.
Material
Brass
Size
3/4"
5/8"
Connections
PEX
Threaded
Fitting Type
PEX Female Threaded Adapters
Application
Heating
Product Type
PEX Fittings
Brand
Everhot
5/8" PEX x 3/4" Female Threaded Adapter