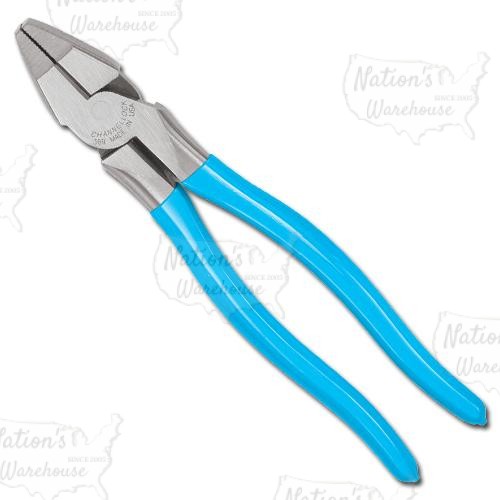 The 369 from Channellock is a 9.5" High Leverage Round Nose Linemen's Pliers.

Features:
Xtreme Leverage Technology means considerably less force required to make a cut than other usual high leverage designs;
Has a useful crushing area;
Laser head-treated cutting edges last longer;
Precision machined knife and anvil style cutting edges to ensure perfect mating and superior cutting edge life;
Channellock Blue comfort grips;
Round nose design;
Rust preventative coating;
Made in the USA.

Technical Specifications:
Overall length: 9.5" (241.30 mm);
Material: high carbon C1080 steel.
Product Type
Linemen's Pliers
Overall Length
9-1/2"
9.5" High Leverage Linemen's Pliers