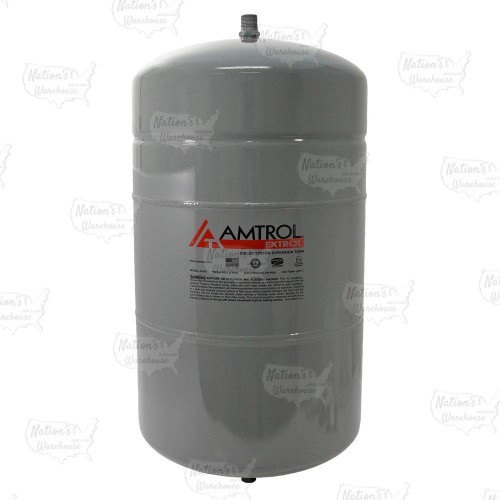 The 103-1 from Amtrol is a Extrol EX-60 Expansion Tank (7.6 gal). It's designed to relieve pressure in a radiant heating or closed loop hydronic heating systems. This tank uses a rubber diaphragm to divide its components to ensure the proper amount of pressure is applied to the system. This is done by filling the top portion of the tank with water, and bottom portion with air, set at approximately 12 PSI. This configuration allows for the relief of excess pressure in a heating system, while contributing to the safety of the piping.

Technical Specifications:
Factory pre-charged 12 psi;
System connection: 1/2" threaded;
Max. operating temperature: 240F;
Max. operating pressure: 100 psig;
Expansion tank volume: 7.6 gallons;
Max. accepted volume: 2.5 gallons;
Height: 23";
Diameter: 11";
Shipping weight: 14 lbs;
Warranty:
5-year manufacturer's warranty.
Application
Heating
Volume
7.6 Gallons
Series
Extrol
Product Type
Expansion Tank
Brand
Amtrol
103-1 Extrol 60 Amtrol (EX-60) Expansion Tank 7.6 G