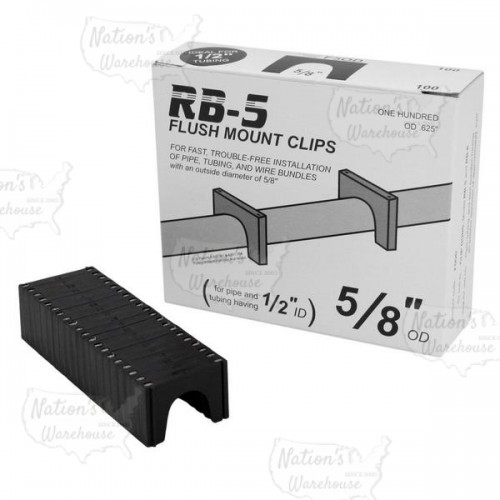 The F5OD from Peter Mangone is a box of 100 Flush Mount clips for 1/2" PEX and PEX-AL-PEX tubing. Each box comes with 10 magazines loaded with 10 clips. It can be easily loaded into Peter Mangone RB-5 or RB-6 clip guns. These clips are made of HPDE and provide excellent holding power. To install, clip the PEX pipe to the surface every 1.5-2.5 feet on horizontal runs and every 3-4 feet on vertical runs. Larger PEX sizes require stapling more often.
Features:
For use with 3/4" PEX and PEX-AL-PEX;
No damage to the pipes;
(2) 5/8" galvanized nails provide secure support to wooden surfaces;
Flush Mount Clips do not offset the pipe;
Virtually eliminates expansions noises.
Type
PEX Clip Guns
Application
Heating
Plumbing
Product Type
PEX Tools
Brand
Peter Mangone
Peter Mangone F5OD Flush mount Clips for 1/2" PEX (100/box)