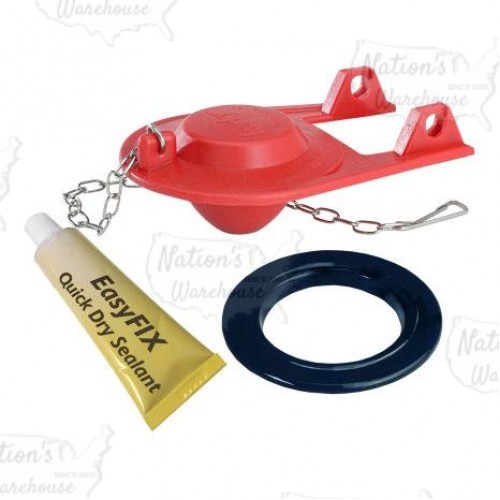 The 2003BP from Korky is a Universal EasyFix 2" Flush Valve Repair Kit.

Features:
Includes : (1) Premium Flapper (2001 model), (1) Stainless Steel Chain, (1) Plastic Flush Valve Seat and (1) Tube of Silicone Sealant.;
Designed to repair corrosion or deposits on plastic and brass flush valve seats;
Universal compatibility with 2" flush valves;
Comes with a #1 selling flapper in the US;
Made in the USA.

Warranty:
5 year manufacturer's warranty
Size
2"
Application
Plumbing
Product Type
Flappers
Flush Valves
Brand
Korky
Adjustable
No
Chlorine Resistant
Yes
Warranty
5 years
Korky Universal EasyFix 2" Flush Valve Repair Kit