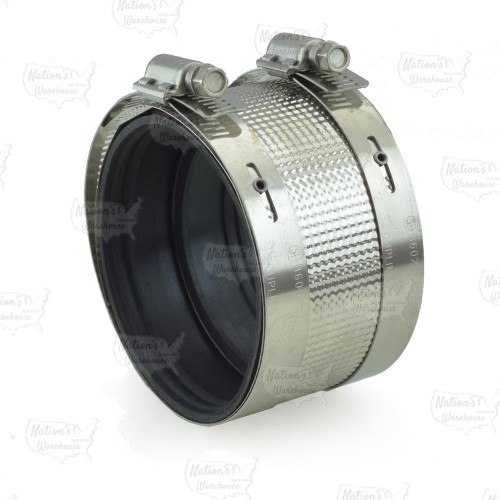 This no-hub coupling is used to connect two 3" cast iron no-hub pipe or fittings together.
Technical Specifications:
For use with: 3" cast iron no-hub pipe;
Shield & clamp material: 310 Stainless Steel;
Screw material: 305 Stainless Steel;
Screw size: 5/16" HEX head;
Gasket material: Neoprene;
Max. torque: 60 inch/lbs;
Meets or Exceeds ASTM C564 and C1277;
UPC and IPC Approved.
Size
3"
Product Type
No-hub Couplings
Coupling Style
Standard
Brand
Matco-Norca
Origin
Imported
3" No-Hub Coupling