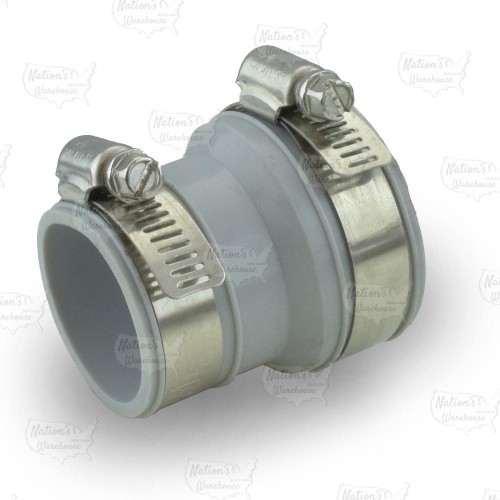 The 4560706TD from Matco-Norca is a 1-1/2" Drain x 1-1/4" Tubular Flexible Rubber Coupling Adapter. It's used to connect 1-1/2" PVC or cast iron non-hub DWV pipe to 1-1/4" tubular piping.

Technical Specifications:
Connections: 1-1/2" Drain (no-hub cast iron or Sch 40 PVC pipe) x 1-1/4" Tubular (any gauge);
Body material: Neoprene Rubber;
Clamp & screw material: Stainless Steel;
UPC Approved.
Size
1-1/2"
1-1/4"
Product Type
Flexible Rubber Couplings
Brand
Matco-Norca
1-1/2" Drain x 1-1/4" Tubular Coupling