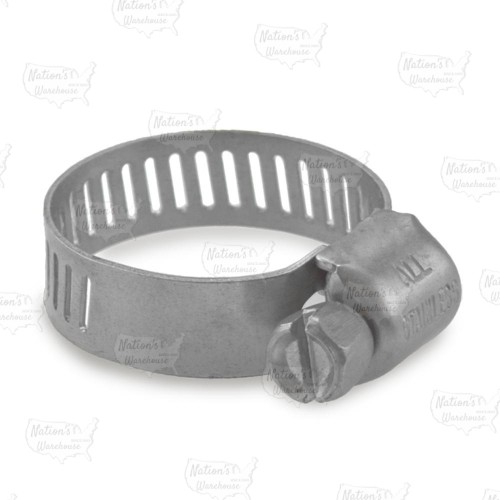 The 1770369 from Oetiker is a 5/16" - 7/8", SAE 6, Stainless Steel Worm Gear Clamp. It's intended to secure vinyl (PVC), rubber or other flexible tubing types over the barbed fitting. Direct replacement for Precision part# M6S. Tubing OD (Outside Diameter) range: 5/16" min, 7/8" max.

Technical Specifications:
Band width: 5/16";
SAE size: 6, type "M" (per SAE J1508);
Minimum opening: 5/16";
Maximum opening: 7/8";
Materials: all 300 stainless steel (band, housing, screw);
Hex head size: 1/4".
Material
Stainless Steel
Fitting Type
Hose Clamps
SAE Size
6
Min. Diameter
5/16"
Max. Diameter
7/8"
Brand
Oetiker
5/16" - 7/8", SAE 6, St. Steel Worm Gear Clamp