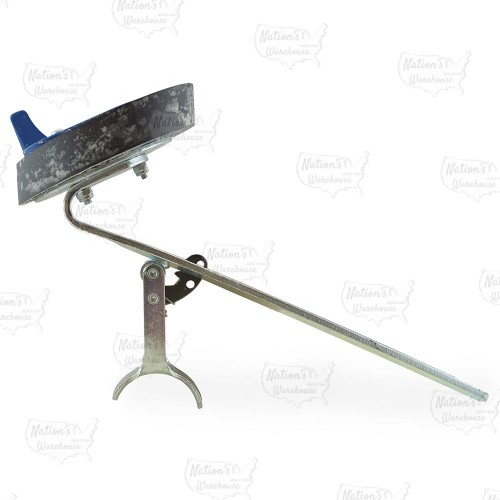 The 881-54 from Sioux Chief is a 4" TeePee, Cleanout Tee Test Tool/Plug. It's a completely mechanical test plug device which is easy to install and remove and does not require pressurizing the system. Suitable for 4" PVC (Sch. 40), ABS and Cast Iron no-hub pipes (installs inside the test tee, but mechanism itself seals off the pipe).

Features:
Reusable - easy installation and removal;
Completely mechanical test tool to work with cleanout tee;
Design to work with both cast iron and plastic pipe DWV systems;
Holds 14 floors of pressure. Perfect for high rise construction;
No coupling to install and remove;
Not recommended for installations where temperatures are below 32°F.

Technical Specifications:
Size: for 4" PVC (Sch. 40), ABS or Cast Iron (CI).
Size
4"
Type
Test Tee Plug
Application
Plumbing
Product Type
Test Plugs
Brand
Sioux Chief
4" TeePee, Cleanout Tee Test Tool/Plug