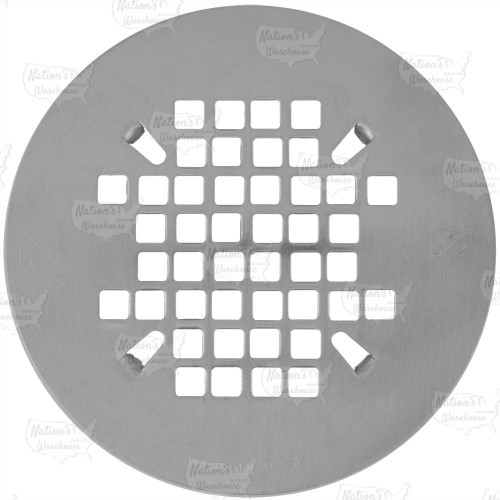 The 827-2SN from Sioux Chief is a 4-1/4" Satin Nickel Snap-in Shower Drain Strainer. It's a good looking and durable shower drain that will last long. The satin nickel finish makes it an elegant choice for any bathroom. Easy to install, simply snap it over the drain.
Technical Specifications:
Strainer type: Snap-in;
Diameter: 4-1/4";
Material: Stainless steel;
Thickness: 19 gauge;
Finish: Satin nickel;
Compatible with 825-20P, 825-27P, 825-2PFS, 821-T200P, 821-T200PCR, 821-T200PCQ, 821-T200PRBR, 821-T200PRBQ, 821-T200PNR, 821-T200PNQ and select other shower drains models by Sioux Chief.
Size
4-1/4"
Application
Plumbing
Product Type
Shower Drain Strainers
Brand
Sioux Chief
Strainer Type
Snap-in
Finish
Satin Nickel
4-1/4" Satin Nickel Snap-in Shower Drain Strainer