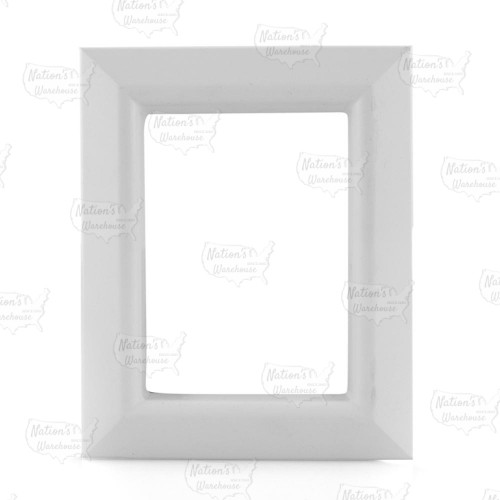 The 696-1F from Sioux Chief is a Single Frame for all Ox Box. It provides a smooth finish to your Ox Box in any room.

Features:
Universal size fits all OxBox outlet boxes;
Frame can be painted or wall-papered to match room decor.

Technical Specifications:
Frame width: 5-3/4";
Frame height: 7-1/4";
Frame opening width: 3-5/8";
Frame opening height: 5-1/8";
Color: White;
Material: ABS;
UPC/IAPMO Listed.
Product Type
Ox Box Accessories
Brand
Sioux Chief
Single Frame for Ox Box