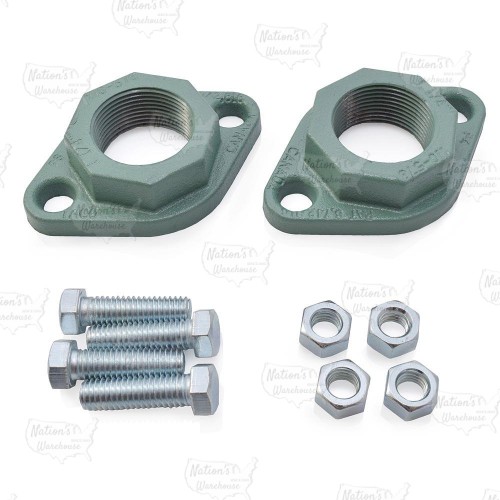 The 110-253F from Taco is a pair of 1-1/4" Threaded Cast Iron Freedom Pump Flanges. This item fits all 00 circulators, and makes installing easier than before. Their Easy-On / Easy-Off and sweat designs make quick work of pump installation and maintenance.
Features:
Now available in Cast Iron, Stainless Steel or Bronze;
Fits All Taco Circulators Easy-On, East-Off with an Adjustable Wrench Stronger than Cast Iron;
New bronze half-unions and shut-off unions allow for easy installation and service of Taco's 003 & 006;
Union Connection models. Available in 1/2" and 3/4", threaded or sweat connections.
**Note: Not Compatible with 0012 Series Pumps.
Material
Cast Iron
Size
1-1/4"
Type
Flanges
Application
Heating
Product Type
Circulator Pumps
Brand
Taco
1-1/4" NPT Cast Iron Freedom Flanges (Pair)